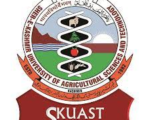 Sher-e-Kashmir University of Agricultural Sciences & Technology of Kashmir has announced Faculty jobs 2022-2023 for the post of Associate Professor cum Senior Scientist. Interested...
Faculty Recruitment 2022 notification announced by Gnanamani College of Technology, Namakkal, Tamilnadu  - Assistant Professor Jobs, Associate Professor Jobs, Professor Jobs. Eligible candidates may...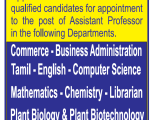 Date Posted: 4th July 2022 Faculty Recruitment job notification announced by Shree Chandraprabhu Jain College, Chennai, Tamilnadu for the post of Assistant Professor Jobs. Eligible...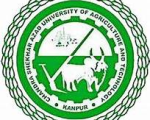 Faculty recruitment job vacancy notification announced by the C. S. Azad University of Agriculture & Technology, Kanpur for the post of Guest Faculty/ Teaching Associate...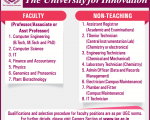 Faculty recruitment 2021 Job vacancy notification announced by Institute of Advanced Research The University for Innovation, Gandhinagar for the post of Professor, Associate Professor,...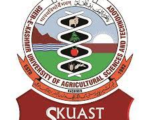 Research Faculty Recruitment 2021 notification announced by Skuast -Kashmir, Division of Plant Biotechnology, Srinagar, Jammu and Kashmir  - Senior Research Fellow Jobs. Eligible candidates may...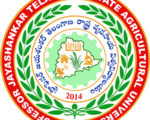 Professor Jayashankar Telangana State Agricultural University, Sircilla, Telangana wanted Teaching Associate/ Part Time Teacher for the Academic year 2021. Eligible candidates  apply through E-Mail...