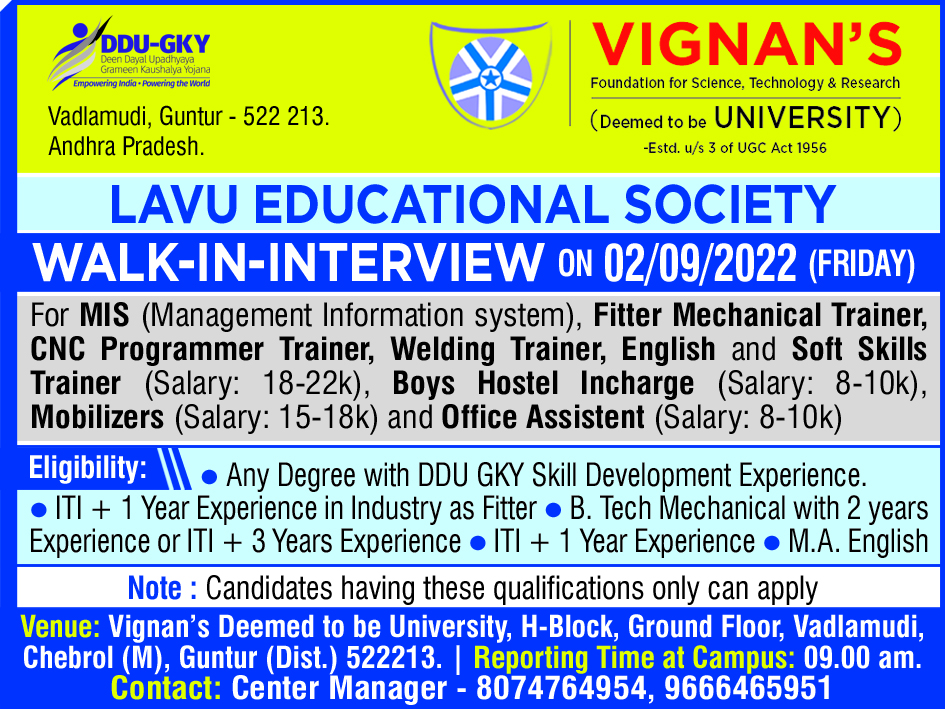 For MIS (Management Information System), Fitter Mechanical Trainer, CNC Programmer Trainer, Welding Trainer, English and Soft Skills Trainer (Salary: 18-22K),

Boys Hostel In-charge (Salary: 8-10k),

Mobilizers (Salary: 15-18K)

Office Assistant (Salary:8-10K)
Candidate Profile: 
Eligibility: 
Any Degree with DDU GKY Skill Skill Development Experience.
ITI with 1 year experience in Industry as Fitter
B.Tech Mechanical with 2 years of experience or ITI with 3 years of experience.
ITI with 01 year experience .
M.A English
Note: Candidates with the above qualifications only need to apply.
Reporting Time: 09.00 am
Contact: Center Manager- 8074764954, 9666465951