Tags
Associate Professor Jobs in Himachal Pradesh
Tag: Associate Professor Jobs in Himachal Pradesh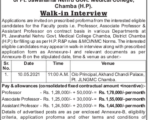 Teaching Faculty recruitment 2021 Job vacancy notification announced by Pt. Jawaharlal Nehru Govt. Medical College, Chamba, Himachal Pradesh - Professor/Associate Professor/ Assistant Professor Jobs...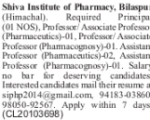 Faculty Recruitment 2021 job vacancy notification announced by Shiva Institute of Pharmacy, Bilaspur, Himachal Pradesh for the post of Principal, Professor Etc., for the...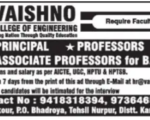 Vaishno College of Engineering, Himachal Pradesh wanted Principal/ Professor/ Associate Professor. Eligible candidate may apply within 7days Post Date: 4th March 2021 Name of the College:...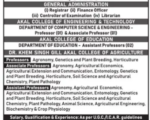 Eternal University Baru Sahib, Himachal Pradesh wanted Teaching Faculty for Various Institutions for 2020-2021 academic year. Eligible candidates may apply within 5th March 2021 Date...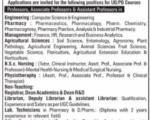 Baddi University of Emerging Science & Technology wanted Professor/ Associate Professor and Assistant Professor for the academic year 2021. Eligible candidates can send their...