Post Date: 21st June 2022
Name of the College: SSN School of Management
About College:
SSN School of Management values its teaching resources as its human capital. The institute has the practice of encouraging faculty to pursue the goals of research, consultancy, and training in a constructive and learning-oriented environment.

Preference will be given for applicants with Ph.D. from IIT/IIM/NIT/ Central Universities. Those who are pursuing their Ph.D. and are in the final stages of completing the doctoral work from these institutions can also apply for the position of Assistant Professor.

A good compensation package along with incentives for pursuing research goals are part of the working culture in SSN institutions.
Job Title: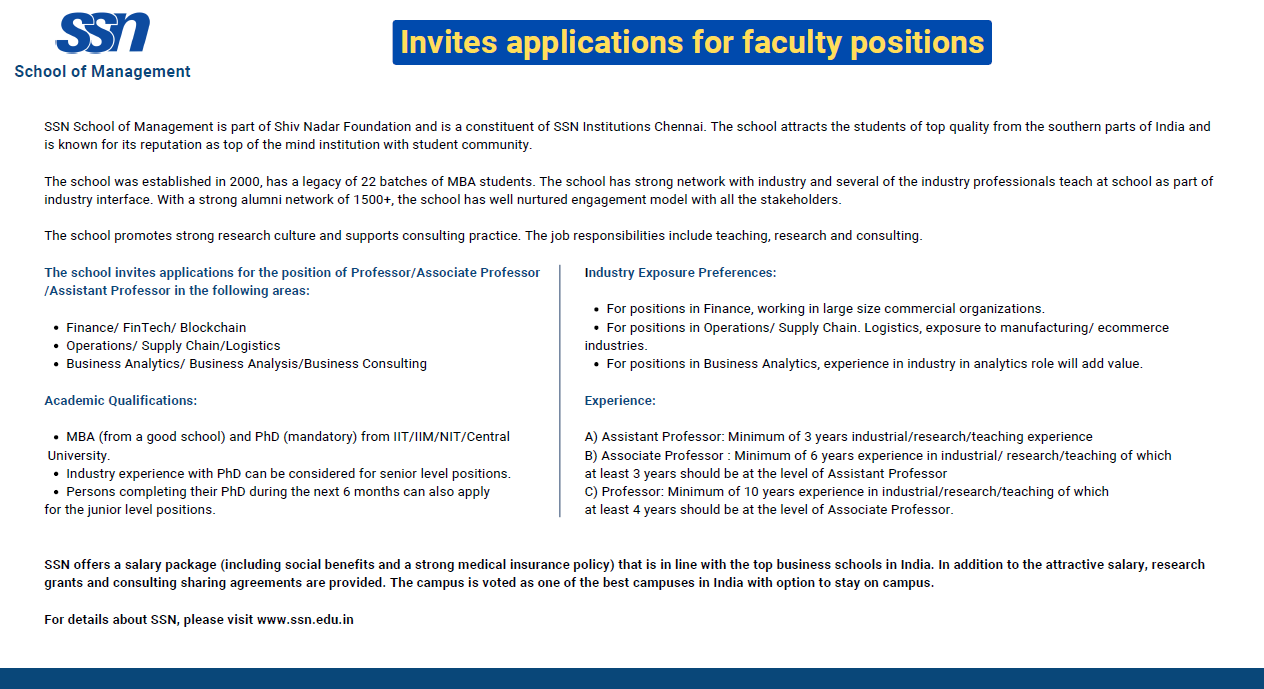 Job Location: Chennai, Tamilnadu

Scale Pay: As per Norms for suitable candidates

Apply Mode: Email

Website: www.ssn.edu.in
How to Apply: Interested and qualified candidates are requested to send mail
EMail ID to apply: [email protected]
Postal Address:
SSN School of Management,
Kalavakkam.
Ref: Official Advertisement