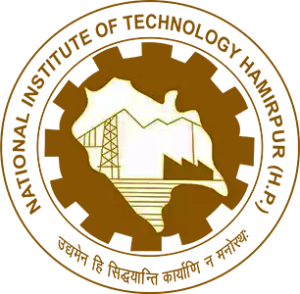 National Institute of Technology Hamirpur is one amongst the 31 NITs established by GOI, an Institution of National Importance declared by the Act of Parliament and a premier technical Institution of the Country, offering several undergraduate, postgraduate and doctoral programmes in Engineering/Technology, Sciences, Management & allied areas, and also provides excellent ambience for academic research and cocurricular activities.
The Institute invites applications for the post of Assistant Professor (Grade-I & II) from Indian Nationals possessing excellent academic record, commitment to quality teaching, potential for carrying out outstanding research and inclination towards institutional development. The candidates are advised to download the application proforma from the Institute website and send hard copy of the duly filled application form along with the self-attested copies of the relevant testimonials, certificates, enclosures, etc. by hand / speed / registered post to
The Registrar
National Institute of Technology Hamirpur
Hamirpur-177005, (H.P.) India
The last date of receipt of hard copy of duly filled application form along with all self-attested supporting documents is 10-03-2023 by 05:30 PM.
Name of Departments/Centres:
Department of Civil Engineering DoCE
Department of Electrical Engineering DoEE
Department of Mechanical Engineering DoME
Department of Electronics and Communication Engineering DoECE
Department of Computer Science and Engineering DoCSE
Department of Chemical Engineering DoCHE
Department of Material Science and Engineering DoMSE
Department of Architecture DoARC
Department of Mathematics and Scientific Computing DoMSC
Department of Physics and Photonics Science DoPPS
Department of Chemistry DoCHY
Department of Humanities and Social Sciences DoHSS
Department of Management Studies DoMS
Centre of Energy Studies CES
Pay Scale:
Assistant Professor Grade-II, (Level 10) (AGP 6000/- in 6th CPC)

Pay Level 10 with minimum Cell No.8 as per 7th CPC
Initial Minimum Pay Rs 70,900/- along with admissible allowances

Assistant Professor Grade II, (Level 11) (AGP 7000/- in 6th CPC).

Pay Level 11 with minimum Cell No.3 as per 7th CPC
Initial Minimum Pay Rs 73,100/- pm along with admissible allowances

Assistant Professor Grade-I, (Level 12) (AGP 8000/- in 6th CPC)

Pay Level 12 of Pay Matrix i.e. Rs 101,500/-pm to Rs 167,400/- pm along with admissible allowances
No.of posts: 62 (Number of vacancies may be increased/decreased without any notice.)
Qualification and other terms and conditions:
As prescribed in Schedule 'E' of NIT Statutes (Amended 2017) (Ref. Gazette of India No. 651, dated July 24, 2017), link for the same is available on the website http://www.nith.ac.in
All new entrants shall have Ph.D. in the relevant or equivalent discipline and shall have first class in preceding degrees (Bachelor onwards). New entrant means a candidate who is not existing faculty of NIT Hamirpur [as per clarification no. 5 of GoI, MHRD, F.No.33-9/2011-TS.III, dated 16th April, 2019.]
In case first class is not mentioned in the preceding degrees by the University / Institution, then the candidates should have passed and secured at least 6.5 CGPA (on a 10-point scale) or 60% marks in aggregate.
Conversion from CGPA to percentage or vice versa given by individual Institute/University will not be considered / allowed for determination of eligibility.
In case the candidate has passed and secured CGPA under any other point scale (other than 10-point scale), then certificate issued by the authorized signatory (not the Mentor/Supervisor/Head of the Department) of the Institute/University to the effect of having secured first class in such degree must be attached. Alternately, the CGPA may be equivalently converted on 10-point scale for determination of eligibility.
The above-mentioned CGPA/Percentage/Degree should be awarded by a recognized
University/Institute.
Candidates who have acquired essential qualification (i.e. Ph.D.) and/or preceding degrees from abroad, shall be considered if degree is offered by National University/Institute of respective country and/or offered by Institutions which are in QS / THE World Ranking upto 500 for the post of various faculty positions.
Candidates having Ph.D. directly after B.Tech. shall also be considered for the post, if they fulfill other criteria.
Age Limit: Fresh appointment beyond the age of 60 years is discouraged except in the case of faculty with exceptionally brilliant research career and with on-going or approved externally funded research project.
Application Fee: All applications must be accompanied by a non refundable processing fee of Rs. 1000/-except SC/ST/PWD and Women Candidates [fee exemption derived from Department of Personnel and Training OMs. No.36011/3/84 Estt.(SCT), 1st July, 1985,No. 39020/3/2003-Estt.(B), 03rd August, 2010,No. 36035/2/2017-Estt.(Res), 23rd August, 2019]
How to Apply: Candidates must apply in the prescribed application form available on the Institute Website http//:www.nith.ac.in. The candidates are advised to download the same from the Institute website and the candidates are required to send the duly filled application form along with the proof of fee deposition and the self- attested copies of relevant testimonials, certificates, enclosures etc. by hand / speed/registered post to The Registrar, National Institute of Technology Hamirpur, Hamirpur-177 005 (H.P.) India, failing which their candidature will not be considered
The envelope containing the application be superscribed as
"APPLICATION FOR THE POST OF _____________________________"
IN THE DEPARTMENT OF __________________________"
For Detailed Advertisement: Click here
To Download the Application Form: Click Here