Faculty Recruitment 2023 Job vacancy notification announced by Defence Institute of Advanced Technology, Pune, Maharashtra. Eligible candidates may apply online within 21st May 2023.
Name of the College: Defence Institute of Advanced Technology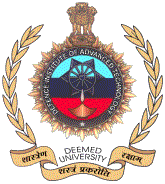 About institutions: The Defence Institute of Advanced Technology (DIAT), a Deemed to be University u/s 3 of UGC Act, 1956 is a premier educational institution significantly contributing in the sphere of Human Resource Development for the Defence Forces by way of imparting education, research and training on Defence Technologies to the officers of Armed Forces, Scientists of the DRDO, Technical officers of the Ordnance Factory Board, Directorate of Quality Assurance, Defence Public Sector Undertakings, friendly foreign countries in addition to regular civilian students. The Institute is also active in carrying out result oriented research as required for defence and national security
The Institute is located in a picturesque environment on the banks of Khadakwasla Lake surrounded by Sahyadri hills. The nearest Airport (30 kms) is at Lohegaon, Pune. The DIAT Campus is well served by the Pune Municipal Transport buses, auto rickshaws and taxis
DIAT invites applications from eligible Indian nationals for the following faculty positions: –
Job Title: Assistant Professor/ Associate Professor
Departments:

Associate Professor:

Metallurgical and Materials Engg.
Assistant Professor:
School of Energy & Environmental Systems
Aerospace Engineering
School of Computer Engineering & Mathematical Sciences
Technology Management
Electronics Engineering
Qualification: Refer Advertisement
Age limit
Associate Professor – Preferable age limit is 45 years.
Assistant Professor – Preferable age limit is 40 years
Pay Scales of Associate Professor/Assistant Professor: –
Associate Professor: Academic Level-13A – Rs.1,31,400 – Rs. 2,10,800 with admissible allowances as per 7th CPC.
Assistant Professor: Academic Level-10 – Rs. 57,700 – Rs, 1,82,400 with admissible allowances as per 7th CPC
Application Fee: Application fee Rs. 1000/- for General, OBC, EWS category. Application fee is exempted for SC/ST/PWD(Divyang) & Woman candidates. Applicants are permitted to remit the application fee through NEFT, IMPS etc. and send the transaction slip along with the hard copy of the application. Account details for remittance of application fee are as under: –
Beneficiary Name: DIAT (DEEMED UNIVERSITY) IMPREST
Beneficiary Bank Name: State Bank of India, Branch-IAT Girinagar, Pune-25
Type of Acct & Account No: Current Account: 30166494269
Bank IFS Code : SBIN0002155; MICR Code: 411002021
How to apply: – Applicants have to apply online through the link https://diatrec.samarth.edu.in They have to first register themselves, read the Important instructions and the advertisement carefully before applying online for the specific post. Applicants have to complete the application, submit online, take a print out of the same and send it in a sealed envelope alongwith the supporting documents duly super-scribed "Application for the post of………………… IN THE DEPARTMENT/School of ……………………………………..against 'Advt 01-FP-2023 to the Deputy Registrar (Admin), Defence Institute of Advanced Technology (Deemed to be University), Girinagar, Pune (Maharashtra), Pin-411025 latest by 1700hrs on or before 21/05/2023.
Note: Applications on e-mail or by hand will not be accepted
Important Dates: 
(a) Date of commencement of online application: 21/04/2023
(b) Last date of submission of Online application: 21/05/2023
(c) Last date of receipt of hardcopy of Online Application along with all enclosures: 31/05/2023
Job Location: Pune, Maharashtra
General Conditions/ Information: –
(a) The applicants are requested to go through all the instructions carefully and ensure that they fulfil all eligibility conditions. Their admission to all stages of the recruitment will be purely provisional and the final selection is subject to fulfilling the eligibility conditions. Hiding of information and providing false information will lead to cancellation of the candidature at any stage of recruitment.
(b) Candidates, who wish to apply for more than one post/cadre, need to apply separately for each post/cadre in the prescribed form along with all the supporting documents numbered serially. If candidate applies for more posts (department/cadre) in one application, his/her form will be summarily rejected.
(c) Candidates should carefully fill up all the required details in the application form including age, Educational qualifications, Specialisations as per Para 3 above, details of valid category/PWD certificates, Experience, the details of the payment etc., as no correspondence regarding change of details will be entertained. If any of their claims is found to be incorrect, it will lead to rejection of their candidature
(d) Persons serving in Govt./Semi-Govt./PSUs/HEIs should send the completed application along with all relevant supporting documents, duly self-attested, THROUGH PROPER CHANNEL.
(e) The Institute shall not be responsible under any circumstances for any sort of postal delay. Applications received after the due date is liable to be summarily rejected.
(f) All qualifications obtained by the candidates should be from any recognized University/ Institution.
(g) The candidates are advised/ required to visit the Institute website www.diat.ac.in regularly. The list of candidates short listed for further participation in the selection process such as presentation/interview etc. will be displayed on the above website. No correspondence whatsoever will be entertained from candidates regarding reason for not being called for interview/outcome of interview.
(h) The Institute follows the reservation norms as per Govt. of India rules for SC, ST, OBC, EWS and PWDs. Central Govt. approved list of SC, ST and OBC categories is applicable at DIAT, Pune. The SC/ST/OBCNCL/EWS are required to attach a copy of the Caste Certificate as applicable with the application in the format prescribed by the Govt. of India. OBC candidates under creamy-layer will not get the advantage of reservation under OBC category. Women, PWD and EWS candidates are encouraged to apply.
(i) DIAT reserves the right to shortlist the candidates and also, not to fill up any or all the positions advertised in case of non-availability of suitable candidates. Also, Institute reserves the right to modify / defer or cancel the advertisement / recruitment at any stage of processing, without assigning any reasons.
(j) The Institute reserves the right to assign/transfer the selected candidates to any department within the Institute and appointments will be offered accordingly.
(k) All Original documents with one set of self-attested copies and four passport size recent photographs of the candidate will have to be produced at the time of interview for verification (if shortlisted).
(l) Mere fulfilment of the above-mentioned qualifications/ experience etc., does not entitle a candidate to be called for interview. Where number of applications received in response to the advertisement is large, it may not be convenient or possible for the Institute to interview all the candidates. The Institute may restrict the number of candidates to be called for interview to a reasonable limit, on the basis of qualifications and experience higher than that of the minimum prescribed in the advertisement. Candidates should, therefore furnish all the qualifications and experience possessed in the relevant field, over and above the minimum qualifications prescribed.
(m) The candidate is responsible for correctness and authenticity of the information provided in the application. If it is found at later date that the information given in the application is incorrect/false, the candidature/appointment/service is liable to be cancelled/ terminated.
(n) In case of any inadvertent mistake in the process of selection which is detected at any stage even after the issue of appointment letter, the Institute reserves the right to modify/cancel the appointment and withdraw any communication made to the candidates.
(o) In case of any dispute, decision of the Vice Chancellor, DIAT Pune, shall be final. Any legal proceedings in respect of any matter of claim or dispute arising out of this advertisement can be instituted in Pune and courts/tribunals/forums at Pune only shall have sole and exclusive jurisdiction to try any such cause/disputes.
(p) Application once made will not be allowed to be withdrawn and fee once paid will NOT be refunded on any count nor can it be held in reserve for any other recruitment or selection cycle/process.
(q) Any form of canvassing, directly or indirectly will result in disqualification of the candidature.
(r) NO INTERIM INQUIRY OR CORRESPONDENCE WILL BE ENTERTAINED. No information will be sent to those candidates who are not shortlisted for interview/not selected. Candidates are advised to check the DIAT Website www.diat.ac.in for related information from time to time.
For Detailed Faculty Job Advertisement: Click Here