Tags
Primary School jobs in Bangalore
Tag: Primary School jobs in Bangalore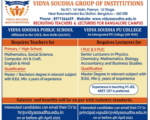 Vidhya Soudha Group of Institutions, Bengaluru has announced Teaching faculty jobs 2021 for the academic year 2020-2021 for the post of Teachers and Lecturers....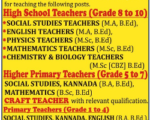 Teaching Faculty recruitment 2021 job vacancy notification announced Arden Public School, New Delhi -High School Teachers, High Primary Teachers, Craft Teachers & Primary Teachers...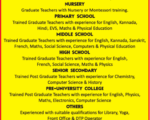 Faculty Recruitment 2021 announced by Sri Kumaran Children's Home Educational Council, Bangalore Wanted Nursery, Primary School, Middle School, High School, Senior Secondary, Pre-University College...